Welcome in the new year with our very first volunteer movie night of 2018!
On Wednesday 24 January we're excited to be screening 'Normal is Over'.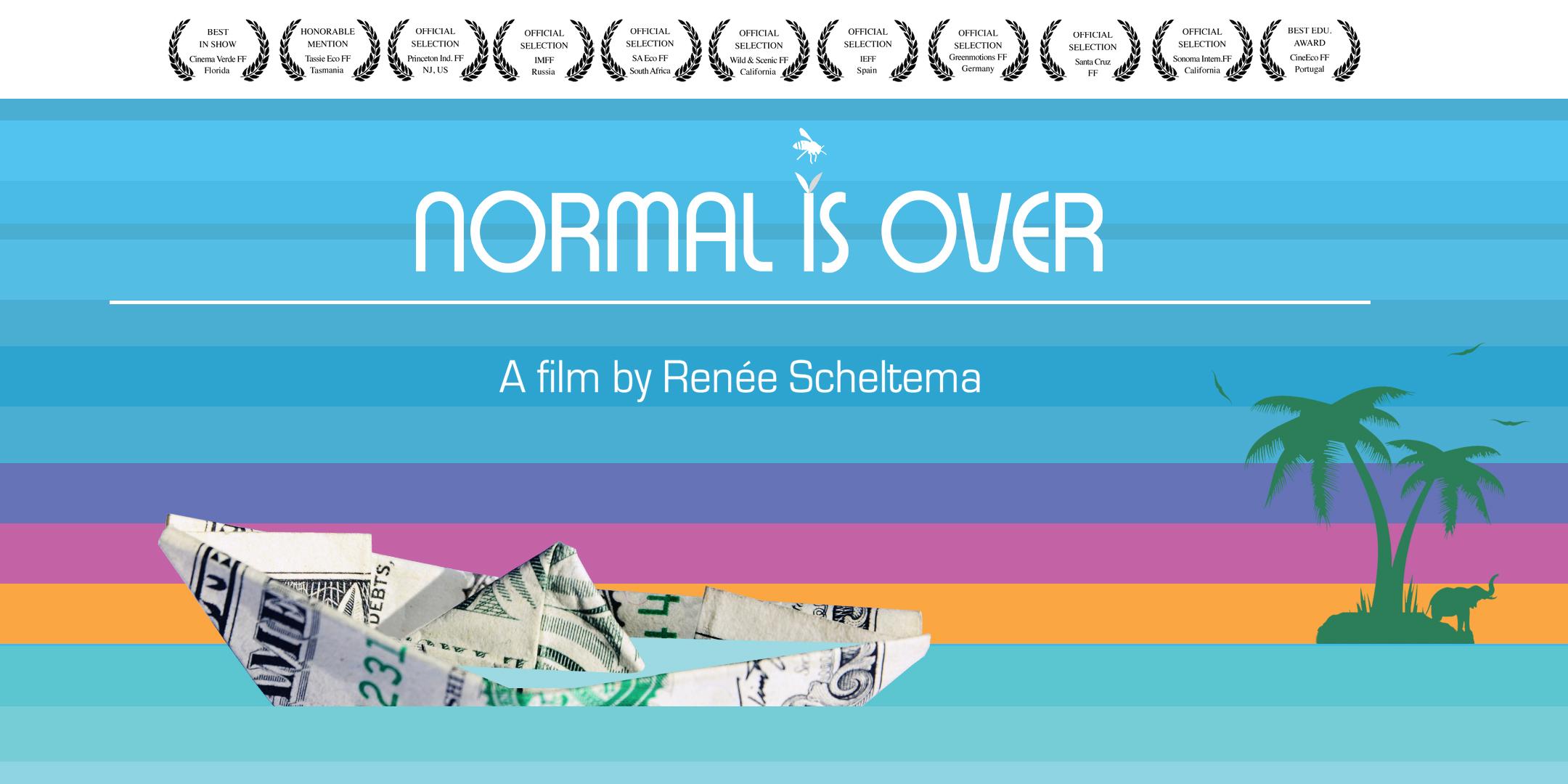 Normal Is Over is a compelling and visually rich film directed by award winning, and investigative TV-journalist Renée Scheltema. Her film chronicles the way humans have inadvertently imperiled our planet: species extinction, climate change, the depletion of critical natural resources, and industrial control of our food production.
This unique documentary examines how our economic and financial system connects all these issues, and offers solutions, which could be implemented immediately, from practical everyday fixes to rethinking the overarching myths of our time.
While this film is intended to challenge viewers on many different levels, it most of all offers hope.
---
Climate for Change movie nights are an opportunity for us all to come together for a bite, a drink, a chat and, of course, to re-engage with climate change through cinema! We encourage you to bring friends, family & partners along to get involved in the conversation in this fun and relaxed environment. 
Arrive from 6.15pm to have first dibs at the vegetarian antipasto platters
From 6:30 we will have a brief volunteer info session, to outline upcoming roles/opportunities
From 7:00 to 8:45 we will plonk ourselves in the cinema to watch 'Normal is Over'
Followed by a group discussion around the movie!
Our booking then extends until close (10:30pm), so hanging around afterward for more chats/drinks/food is highly encouraged!
Please RSVP ASAP to confirm catering numbers. While we do not charge for entry, a suggested $5-10 donation covers the food costs.
 *This event is open to any of our current volunteers AND volunteers-to-be, so don't be shy. 
WHEN
January 24, 2018 at 6:15pm - 9:15pm